Centre for Excellence Mechanical Engineering and Innovation(CEMEI), a pioneer division of our paramount publishing company "Consortium ELearning Network Pvt.Ltd." with lots of great visions which endeavours to develop and disseminate knowledge in areas of science, technology, medical & Engineering field of national international repute.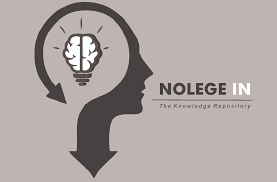 As learning, a never ending process is something which all of us should strive for and be diligent in working towards.
With this thought in mind,we started our National Peer reviewed (STM) & international (JOURNALSPUB) a long time ago. Now,we are coming up with our brand new helpful Book project "NOLEGEIN"(Pronounced Knowledge, India) which visualises to develop the informative content in the form of Books/E Books.
With help of our Eminent Editorial team,we have 11 numbers of verified Series, under those 32 Books and its respective chapters listed.
Book Series:
With pleasure we would like to invite you to contribute either Full Books or Chapters in Mechanical Engineering domain. These Single/multiple author series books comprises of various titles.We would kindly request you to choose any of the above Series according to your area of Expertise.The list of Books, Table of Content, Book Guidelines and related information attached here.
If interested please go through the Book proposal form and fill it accordingly.
Apart from this, if you wish to publish a book which is not stated in the series, you can send us a book proposal. In that case, you will have to provide the table of contents and the target audience of the book.
You can also associate with us as Series Editors. If, interested revert back for more information regarding Roles, Responsibilities and Benefits of Series Editor.
You may also Self-Publish your Book: If you have any Book/E Book ready to be published, you can publish with us.
Kindly Register here to submit your Book/E Book & track its status.
You may also suggest your Colleagues to write Chapters/ Full Book if interested.
Book Proposal Form Download
For more information please write to us at [email protected]
T: 091 120 4781242
Address for Correspondence:
Consortium E learning Network pvt. Ltd.
A-118, 1st Floor, Sector-63, Noida-201301, U.P., India